Testimonials
We are very proud of the service we provide for our customers. In fact, we see a client relationship drastically more personal than that of most agencies in our field. Our client relationships do not start at 9AM and end at 6PM—they stay with us to continually receive the quality service they deserve.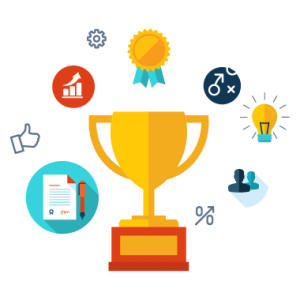 "All we said to evevo was that we needed more traffic and gave them a budget. They set about putting into a custom built strategy and we're happy to say they have given us a massive return on our investment. We had roughly 500 visitors per month and now looking at about 950 after just working on our site for 4 months."

"Id would give evevo and the team full points but there was some initial confusion over keywords and budget. We had originally set out to work on a set list of keywords which were relevant to our company, Although we ranked well for these and did make it to page 1 within 5 months they probably weren't as relevant to our particular company we would have hoped. After talking about it recently, we have now come up with a list of keywords which are more likely to convert into customers. We've been working together now for over 9 months and will be sticking with evevo now. For anyone's interest our traffic increased by roughly 150% in this time and our company is based in the finance industry."

"We needed a new company website as ours had been looking rather amateur for some time now. Originally created about 7 years ago we needed something for our property management company that would look both professional but get us results. We extremely happy to say that we now convert our visitors at a much higher rate and we have also received increases in traffic just because of how much better the new site has been developed. Final thoughts – it looks fantastic but more importantly does the job!"

"I hired evevo to work on our SEO, and so far my experience has been excellent. I have been working with Rob and his team for the past seven months now and out of 15 different keywords we've hit page 1 for all of them. As this was our first time hiring SEO Company we needed a lot of the basics explained to us, which I felt they did very well. In terms of pricing they are not the cheapest; but you certainly get we pay for in this industry. There are no shortcuts with internet marketing, and we have learnt the hard way by using our in-house team."

"We used evevo for about 9 months in 2011. They did both on page changes as well as a long term backlinking campaign. The results were fantastic, however they did drop slightly when we finished our contract. To be fair our market is very competitive so this was expected. We have just signed up to another 6 months. The initial campaign probably led to around 5 new enquiries each week. We started on 2 per week from our website so this is a massive improvement! Be sure to speak with Rob as he has years of knowledge int his industry. Use the coupon SB110 and they will also give a free website audit. We get £50 off our next bill for the referral as well ;-)"

Rachelle.H
Softbourn Media
"Our company has used SEO for the past five years to generate most of our sales online. Therefore we had the pleasure of working with many so-called 'SEO companies'. evevo came recommended to us from the local Chamber of Commerce due to their connections with local enterprise agencies. We are based in Bedfordshire and operate a manufacturing facility for folding sliding doors. All of our sales leads were generated online and before we had the pleasure of working with evevo we received around 1,100 visitors per month. The project specification we gave them was to increase this by at least 50% within six months, and then gave them the budget work with. We were assigned our own project manager and he set about asking us various questions, including our business needs, targets and best buyer keywords. Every month we receive keyword rankings and to be honest with you they increased month on month. We are now on month 4 and for the keyword 'frameless glass doors' we are now in position number three. Before using evevo we were about 15th of this keyword alone generates at least an extra 300 visitors per month. We recently used the evevo for AdWords but didn't have much success, however this was not at the full of evevo, it more to do with the fact that our industry is very competitive and the margins of relatively small. We would highly recommend to anyone needing online marketing services to use a evevo. Please do not hesitate to contact us at Sunseeker Doors UK and you can speak directly with myself, operations director."

"Highly recommend this company for their SEO work. They really are ahead of the game and didn't make false promises or 'guaranteed' page one positions. Always stay away of anyone doing this. How can anyone guarantee page one google positions???? Instead evevo set about creating a unique and tailored seo campaign for our company based on our money keywords. We gave them our budget and they then used this to work on terms which we could realistically rank for. even with a limited budget we are ranking for many geographical words which has brought in much more business. We are continually putting more money into our campaign because we are seeing the results! Its always about ROI and with evevo we know that this is an investment worth taking."

"I looked around the internet for weeks to find someone to design our website (software company) and also optimise our website. In the end we went with evevo because of the reviews we found out there. They also had a real good online presence which showed they were at least keeping up to date with their own marketing (unlike many seo companies). After the initial website taking longer than expected (time delays on our side), we're really happy with the finished product. We can even update the site with new content and we are working with evevo on an on-going basis to get as much traffic as possible."

"Don't waste your time with anyone else. Recommended to me by a good friend we took the plunge and wouldn't go back to usoing anyone else. If you want serious advice and not 'false promises' then choose this company. THANKS EVEVO!"

"Great work rob! Rob reviewed our site for us and by using tools such as mouse heat maps etc they figured the best way to optimize our site for conversions. We went from roughly 1-1.5% up to a consistent 2.5% and it is still increasing! This is crucial in our business as we run several e-commerce site to sell our products."

"We're now on page one for nearly every keyword that evevo has worked on. Not only that but after speaking with our account manager (bogdan) we have a good grip and understanding of the actual methods they use. Not really much more that I can say apart from a big thanks to your team and keep up the good work! Definitely recommend :-)"

"5/5 Company In terms of their knowledge of SEO and online marketing general,we have yet to speak to anyone with as much know-how. Akk ub akk great work team and I would happily reccomend them to anyone !"

"Our PR company has had to work with over 10 different digital marketing agencies on many different types of projects. Since all the latest Google updates we needed a company that would really focus on the long-term results of our clients. Working for larger international organisations often requires as much consultancy as it does actual work. Therefore we went on the hunt for a new Internet marketing company to work with… We came across evevo during an exhibition at the Excel Centre in London. Our clients being high end telecommunications companies, we had to set up several meetings with a evevo and the client and I can gladly say that they are true market leaders in their field. Every single question we had was answered instantly, professionally, with sound/solid advice. "

"Finding an seo company can be a real nightmare, with so many bad stories and many of our clients being ripped off in the past. As an already established business we therefore ignored this form of marketing as we couldn't see a way to measure performance and results. Knowing that organic traffic is the best way to boost online sales we looked around for a reputable seo company. After much deliberation we went ahead with evevo's page 1 guarantee to see where it took us. Evevo came highly recommended at a local networking event. We're now 3 months down the line and have hit all targets already, page 1 for 8/10 main keywords. Great attitude to seo and they thoroughly explained their whole strategy. As promised we're probably ranking for up to 2x as many keywords on page 1, so they've outperformed our estimates. I personally had great repor with Ian Jefferies and Rob Hughes (director). If you're looking for someone you can trust and will tell you how it is then choose these guys!"

"4 months in, still excellent communication Everyone at my company is extremely happy with our SEO results over the last 4 months. Bogdan and Robert are both excellent communicators and great business men. Most importantly they keep their promises. From the beginning they always responded to my questions within 24 hours. They kept every part of their agreement while outperforming on all our keywords. I fully and wholeheartedly endorse them. Further, we have hired them to to further work for our Mobile Technology Rental company."

"We use their Business services to help promote our Company and help with general Website Support etc, they've truly been a great help and I couldn't recommend them enough."

"Interesting strategy to SEO We were sold the idea of using evevo mainly because of their ethical SEO strategy. Several of our clients had recommended their services, and none of them had ever been affected by any Google update. This was our biggest worry after 2 of our previous websites being totally wiped out with these nasty updates. To be honest I think SEO can be a really shady business, so although results took a bit longer with evevo, none of Google's recent updates have had any effect on our site whatsoever.Look like their using a very natural approach to seo, so there's slower results but less risk. we even did some background research into where these links were coming from, and to be honest they were all on relevant hand written websites, not spammy link farms and the like. Great people to work with and I've even brought them along to a few corporate functions we run each year. On a final note they have always helped explain all technical areas with great detail. They like to send VERY long and detailed emails!! Overall I'd say it's a slower progress with evevo, but well worth the investment in the long term. Downside  You have to have more patience and wait longer for results."

"We had a few issues to begin with regarding minor changes to our website. This probably should have been assessed sooner, but our web developer had built our site around an ajax framework which meant that apparently no changes could be made to unique meta tags etc.. we canceled our campaign with evevo until they had their own in house developer replicate the website on a traditional HTML framework. After a 2 week delay we got back up and running. We've had a massive increase to site traffic around 4 months down the line, and in turn enquiries. Btw we work in the building industry and have already recommended them to other contracting companies."

Jeremy, Pritter
Rentoil Contractors
"Working as a web designer we always get asked for SEO services so we now work as a re-seller of evevo's services. Finally someone we can trust our client's sites with, and offer them a reliable way to boost rankings/traffic, id say we've sent about 15-18 projects their way in 5 months and have been happy with all of them. One or 2 had slow results but that's the fun game that is google and SEO! keep up the good work. Their guarantee is also proof that not all SEO companies out there are untrustworthy."

Article Wizards
Manchester
"Brilliant service. Just like to say that although we had a rough time with many Google updates in the past. Evevo have put us on the right path and were now doing everything 100% legitimately. Results took little longer but however they work their magic. They're the best seo company we've worked with! Already referred our it support company to work with them"

"Even though I'm not the review kind of person, I feel after 3 months working with these guys that it was right to leave one for them. I passed over 4 sites in total and we had great success with basically all of them except the 4th (which they only started to work on around 10 days ago). What's great about working together is their 100% honesty and straight no BS talking. If somethings not doable, then they always tell me. No false promises, and all guarantees have always been met. They are basically available 7/7 and answering promptly to any mail in less than 24hours every single time. Few of those screenshots above are coming from my websites so I'l let the results talk. Absolutely happy with the results so far and I hope that we'll stick with this level of quality on all our future projects. Pls pm me if you want any more info."

"From the very beginning of working with Evevo they have always impressed us with their easy to understand explanations, realistic time-scales, honesty and above all RESULTS. We have never been disappointed with the service we have received from them and would not hesitate to recommend their services."

PMW Communications
Account Director
"I am a current client of evevo and everyone at our company is extremely happy with our SEO results over the last 4 months. I fully and wholeheartedly endorse them. Further, we have hired them to to further work for our Mobile Technology Rental company."

"It is an understatement to say I am completely blown away by both the performance and quality of service evevo offers. It is not even the end of my 3 month term and many of my lead producing key words are already in the top 3 search results. Bogdan and Robert both are fantastic to work with."

"We recently asked Rob at evevo to re-produce our website with a CMS system and we are very pleased with the results. The project went without a hitch and we found him very helpful and easy to deal with. We now have complete and easy control over the content of our website which has enabled us to make those all important changes on a daily basis. I would have no hesitation in recommending evevo."

"It took me a long time to find someone who could accomplish what I needed for our website. It was well worth the search. Rob and the team were a real pleasure to work with. Their hard work, patience and professionalism made me feel confident in the service I was paying for."