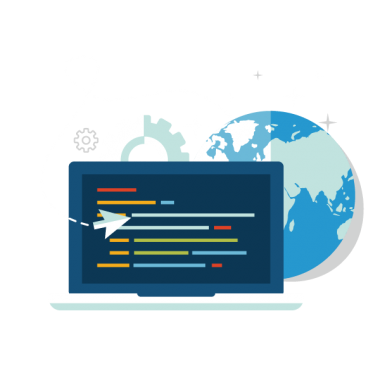 Web Development Services
We make it easy for you to put your business online—even if you're starting from scratch. How? By taking a unique, industry leading, full-service approach to end-to-end, comprehensive web development.
Every successful venture has one thing in common: a great beginning. That's why we take beginnings so seriously. We believe what you do at the beginning has a direct effect on your end results. Our comprehensive approach to web development begins with experienced team leaders working closely with you to mesh your ideas with awesome design features and the latest technological advances in websites and website creation.
We create high-ranking websites that your users and customers love. We offer a wide and eclectic range of professional web development services, like: e-commerce sites and components,full-fat websites, Facebook apps, portals, intranets, extranets, bespoke software solutions, native and hybrid mobile apps, information hubs, portfolio and showcase websites.
E-commerce Solutions
Our company has successful solutions to develop ecommerce and shopping cart software for online businesses.
CMS, WordPress, Drupal
We develop content management systems (CMS) to enable you to manage site content effectively.
Intranets/Extranets
Our team develops custom solutions for Intranets & Extranet development, Sharepoint integration and knowledge management.
Facebook Applications
We are a leading application development company offering Web, Mobile & Facebook App Development services.
Email Marketing Solutions
We create best-in-class email marketing software to create, send and track email campaigns that will earn results.
PHP and JS Development
We provide software development services in: PHP, Drupal, Python, JavaScript/ jQuery and other modern technologies.
12
Websites for TOP 500 companies
17
Complex intranets for corporations
97
Popular Facebook applications
74
E-mail marketing strategies
36
Experienced Web Development Ninjas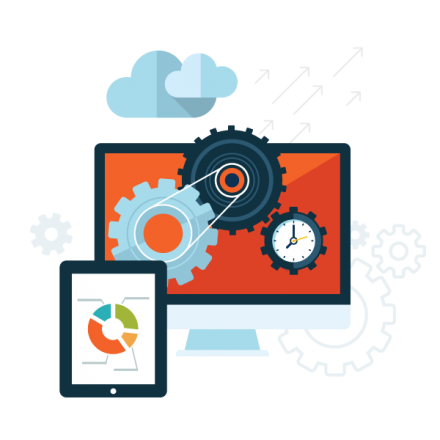 Cross-platform and responsive web development
We provide rigorous quality assurance testing for all major devices, browsers and operating systems. Before we launch your new website, testing is performed both as a user and as an administrator to ensure your site is modern and responsive. We won't sign-off on your project until we're 100% sure it works as designed and suits your needs.
Secured testing environment for your web project
As part of the project development process, we provide you with access to a secure staging and testing environment. We pull data using industry-leading data gathering tools and use that data to populate your website, giving you a real-world view of your site's look and feel during the development process.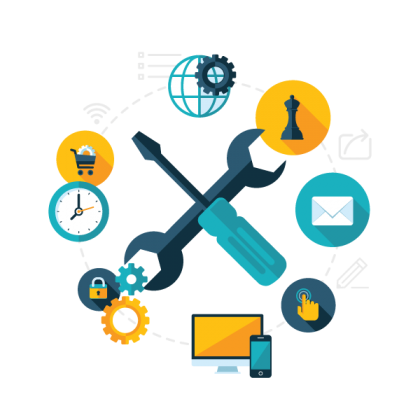 Tell us about your project
We're passionate about growing your business. Let us prove it.
Our web development teams are bursting at the seams with talent and experience. And we're happy to put that talent and experience to work for you today.
"Finding an seo company can be a real nightmare, with so many bad stories and many of our clients being ripped off in the past. As an already established business we therefore ignored this form of marketing as we couldn't see a way to measure performance and results. Knowing that organic traffic is the best way to boost online sales we looked around for a reputable seo company. After much deliberation we went ahead with evevo's page 1 guarantee to see where it took us. Evevo came highly recommended at a local networking event. We're now 3 months down the line and have hit all targets already, page 1 for 8/10 main keywords. Great attitude to seo and they thoroughly explained their whole strategy. As promised we're probably ranking for up to 2x as many keywords on page 1, so they've outperformed our estimates. I personally had great repor with Ian Jefferies and Rob Hughes (director). If you're looking for someone you can trust and will tell you how it is then choose these guys!"

"Our company has used SEO for the past five years to generate most of our sales online. Therefore we had the pleasure of working with many so-called 'SEO companies'. evevo came recommended to us from the local Chamber of Commerce due to their connections with local enterprise agencies. We are based in Bedfordshire and operate a manufacturing facility for folding sliding doors. All of our sales leads were generated online and before we had the pleasure of working with evevo we received around 1,100 visitors per month. The project specification we gave them was to increase this by at least 50% within six months, and then gave them the budget work with. We were assigned our own project manager and he set about asking us various questions, including our business needs, targets and best buyer keywords. Every month we receive keyword rankings and to be honest with you they increased month on month. We are now on month 4 and for the keyword 'frameless glass doors' we are now in position number three. Before using evevo we were about 15th of this keyword alone generates at least an extra 300 visitors per month. We recently used the evevo for AdWords but didn't have much success, however this was not at the full of evevo, it more to do with the fact that our industry is very competitive and the margins of relatively small. We would highly recommend to anyone needing online marketing services to use a evevo. Please do not hesitate to contact us at Sunseeker Doors UK and you can speak directly with myself, operations director."

"4 months in, still excellent communication Everyone at my company is extremely happy with our SEO results over the last 4 months. Bogdan and Robert are both excellent communicators and great business men. Most importantly they keep their promises. From the beginning they always responded to my questions within 24 hours. They kept every part of their agreement while outperforming on all our keywords. I fully and wholeheartedly endorse them. Further, we have hired them to to further work for our Mobile Technology Rental company."