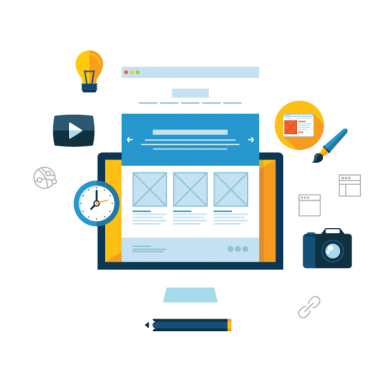 Web Design Services
An ugly website doesn't rank well, doesn't convert well and … well,It just doesn't work well.
First impressions. Nobody likes to believe we're judged solely on our looks, but it's true. And nowhere is it more true than the Internet.
In fact, the average person browsing the web decides if they like a company or a brand within the first twenty seconds of looking at a website. Are you losing sales because your website is hard to read, hard to understand or hard to use? If you're not sure, let us help.
Mobile applications design
evevo's world class team of digital designers build outstanding, award–winning desktop and mobile website designs for businesses just like yours. Our collaborative design and develop process is simple and carefully planned with your success in mind.
From the beginning, evevo project leaders gather requirements and analyse your use cases which allow us to forge foundations that our designers can build upon. We believe working closely with you throughout the design and implementation phases is the key to long term and lasting success.
12
Websites for TOP 500 companies
17
Complex intranets for corporations
97
Popular Facebook applications
74
E-mail marketing strategies
36
Experienced Web Development Ninjas
Your website should be as unique as your business. You have unique goals, a unique audience and unique opportunities. That's why our approach starts with a time-tested process to uncover and capitalize on that uniqueness.
Tell us about your project
Let us help you get your business online and grow it with passion
Are you ready for your business to thrive online? If so, why not put our experience and innovation to work for you today?
"We're now on page one for nearly every keyword that evevo has worked on. Not only that but after speaking with our account manager (bogdan) we have a good grip and understanding of the actual methods they use. Not really much more that I can say apart from a big thanks to your team and keep up the good work! Definitely recommend :-)"

"Id would give evevo and the team full points but there was some initial confusion over keywords and budget. We had originally set out to work on a set list of keywords which were relevant to our company, Although we ranked well for these and did make it to page 1 within 5 months they probably weren't as relevant to our particular company we would have hoped. After talking about it recently, we have now come up with a list of keywords which are more likely to convert into customers. We've been working together now for over 9 months and will be sticking with evevo now. For anyone's interest our traffic increased by roughly 150% in this time and our company is based in the finance industry."

"We needed a new company website as ours had been looking rather amateur for some time now. Originally created about 7 years ago we needed something for our property management company that would look both professional but get us results. We extremely happy to say that we now convert our visitors at a much higher rate and we have also received increases in traffic just because of how much better the new site has been developed. Final thoughts – it looks fantastic but more importantly does the job!"