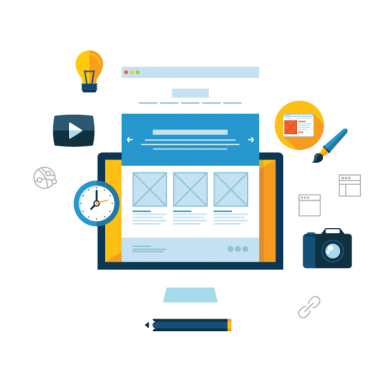 Web Design Services
An ugly website doesn't rank well, doesn't convert well and … well,It just doesn't work well.
First impressions. Nobody likes to believe we're judged solely on our looks, but it's true. And nowhere is it more true than the Internet.
In fact, the average person browsing the web decides if they like a company or a brand within the first twenty seconds of looking at a website. Are you losing sales because your website is hard to read, hard to understand or hard to use? If you're not sure, let us help.
Mobile applications design
evevo's world class team of digital designers build outstanding, award–winning desktop and mobile website designs for businesses just like yours. Our collaborative design and develop process is simple and carefully planned with your success in mind.
From the beginning, evevo project leaders gather requirements and analyse your use cases which allow us to forge foundations that our designers can build upon. We believe working closely with you throughout the design and implementation phases is the key to long term and lasting success.
12
Websites for TOP 500 companies
17
Complex intranets for corporations
97
Popular Facebook applications
74
E-mail marketing strategies
36
Experienced Web Development Ninjas
Your website should be as unique as your business. You have unique goals, a unique audience and unique opportunities. That's why our approach starts with a time-tested process to uncover and capitalize on that uniqueness.
Tell us about your project
Let us help you get your business online and grow it with passion
Are you ready for your business to thrive online? If so, why not put our experience and innovation to work for you today?
"We used evevo for about 9 months in 2011. They did both on page changes as well as a long term backlinking campaign. The results were fantastic, however they did drop slightly when we finished our contract. To be fair our market is very competitive so this was expected. We have just signed up to another 6 months. The initial campaign probably led to around 5 new enquiries each week. We started on 2 per week from our website so this is a massive improvement! Be sure to speak with Rob as he has years of knowledge int his industry. Use the coupon SB110 and they will also give a free website audit. We get £50 off our next bill for the referral as well ;-)"

Rachelle.H
Softbourn Media
"Interesting strategy to SEO We were sold the idea of using evevo mainly because of their ethical SEO strategy. Several of our clients had recommended their services, and none of them had ever been affected by any Google update. This was our biggest worry after 2 of our previous websites being totally wiped out with these nasty updates. To be honest I think SEO can be a really shady business, so although results took a bit longer with evevo, none of Google's recent updates have had any effect on our site whatsoever.Look like their using a very natural approach to seo, so there's slower results but less risk. we even did some background research into where these links were coming from, and to be honest they were all on relevant hand written websites, not spammy link farms and the like. Great people to work with and I've even brought them along to a few corporate functions we run each year. On a final note they have always helped explain all technical areas with great detail. They like to send VERY long and detailed emails!! Overall I'd say it's a slower progress with evevo, but well worth the investment in the long term. Downside  You have to have more patience and wait longer for results."

"All we said to evevo was that we needed more traffic and gave them a budget. They set about putting into a custom built strategy and we're happy to say they have given us a massive return on our investment. We had roughly 500 visitors per month and now looking at about 950 after just working on our site for 4 months."