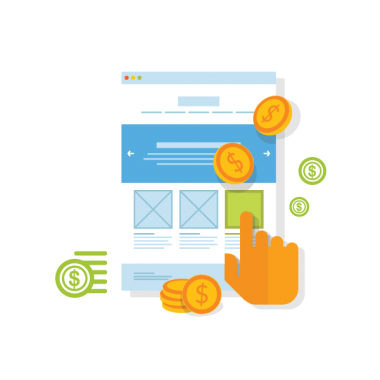 Pay Per Click (PPC) Management
Pay Per Click advertising is risky business, if you don't know what you're doing. But for those who do, the rewards have never been greater.
Pay Per Click advertising is a fantastic way to increase your brand exposure and reach. When it's done correctly, returns on money you spend on PPC can be 10x to 1,000x times the initial investment. But when it's done poorly, you can quickly find your budget broken with nothing to show for your effort or money spent.
evevo PPC marketers provide expert guidance and support. We develop data-driven, goal-oriented strategies and a prioritised list of recommended activities.
We manage your accounts daily, monitoring bid prices and budgets, knowing when to drive forward and when to pull the plug to maximise your ROI. Building successful PPC campaigns is as much art as science--and our track record proves we're fantastic at both.
A module broke
Paid Search Advertising
Our experienced PPC experts know how to develop and implement targeted search advertising campaigns that maximise the ROI for every pound spent.
PPC Remarketing
evevo knows how to re-engage and turn would-be and potential customers into long term, loyal consumers of your products and services. We tap into the wellspring of people who, at one time, expressed direct or indirect interest in your products or services.
Social Advertising
Using proprietary marketing processes, we can generate immediate awareness for your brand, your products and your services. We develop tight, focused social advertising strategies based on your key performance indicators (KPIs).
Display Advertising
evevo advertising experts administer direct response campaigns which provide near real-time feedback. We also offer various individual display marketing strategies to increase brand exposure, consumer engagement and conversions.
Video Advertising
By utilising the power of video, evevo advertising experts increase your brand's web presence. We develop engaging scripts and storyboards to create compelling and informative advertisements people will remember.
We've got enough experience to create award winning campaigns on Google AdWords, Bing, Facebook, LinkedIn, Twitter and YouTube.
17
Video Advertising Projects
141
Display Advertising Campaign
98
Successful PPC Remarketings
315
Social Advertising Projects
Tell us about your project
We're passionate about growing your business. Let us prove it.
Pay Per Click (PPC) advertising isn't for everybody. It requires skill, expertise and a bit of finesse to minimise risk and to maximise results. Contact us today and find out if PPC advertising is right for you.
"Our company has used SEO for the past five years to generate most of our sales online. Therefore we had the pleasure of working with many so-called 'SEO companies'. evevo came recommended to us from the local Chamber of Commerce due to their connections with local enterprise agencies. We are based in Bedfordshire and operate a manufacturing facility for folding sliding doors. All of our sales leads were generated online and before we had the pleasure of working with evevo we received around 1,100 visitors per month. The project specification we gave them was to increase this by at least 50% within six months, and then gave them the budget work with. We were assigned our own project manager and he set about asking us various questions, including our business needs, targets and best buyer keywords. Every month we receive keyword rankings and to be honest with you they increased month on month. We are now on month 4 and for the keyword 'frameless glass doors' we are now in position number three. Before using evevo we were about 15th of this keyword alone generates at least an extra 300 visitors per month. We recently used the evevo for AdWords but didn't have much success, however this was not at the full of evevo, it more to do with the fact that our industry is very competitive and the margins of relatively small. We would highly recommend to anyone needing online marketing services to use a evevo. Please do not hesitate to contact us at Sunseeker Doors UK and you can speak directly with myself, operations director."

"I looked around the internet for weeks to find someone to design our website (software company) and also optimise our website. In the end we went with evevo because of the reviews we found out there. They also had a real good online presence which showed they were at least keeping up to date with their own marketing (unlike many seo companies). After the initial website taking longer than expected (time delays on our side), we're really happy with the finished product. We can even update the site with new content and we are working with evevo on an on-going basis to get as much traffic as possible."

"I hired evevo to work on our SEO, and so far my experience has been excellent. I have been working with Rob and his team for the past seven months now and out of 15 different keywords we've hit page 1 for all of them. As this was our first time hiring SEO Company we needed a lot of the basics explained to us, which I felt they did very well. In terms of pricing they are not the cheapest; but you certainly get we pay for in this industry. There are no shortcuts with internet marketing, and we have learnt the hard way by using our in-house team."