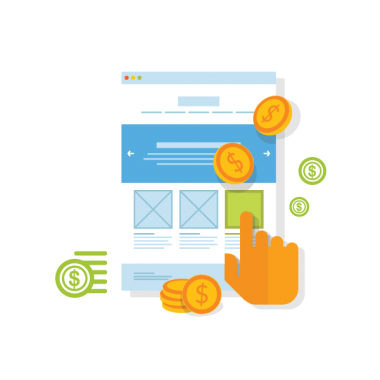 Pay Per Click (PPC) Management
Pay Per Click advertising is risky business, if you don't know what you're doing. But for those who do, the rewards have never been greater.
Pay Per Click advertising is a fantastic way to increase your brand exposure and reach. When it's done correctly, returns on money you spend on PPC can be 10x to 1,000x times the initial investment. But when it's done poorly, you can quickly find your budget broken with nothing to show for your effort or money spent.
evevo PPC marketers provide expert guidance and support. We develop data-driven, goal-oriented strategies and a prioritised list of recommended activities.
We manage your accounts daily, monitoring bid prices and budgets, knowing when to drive forward and when to pull the plug to maximise your ROI. Building successful PPC campaigns is as much art as science--and our track record proves we're fantastic at both.
A module broke
Paid Search Advertising
Our experienced PPC experts know how to develop and implement targeted search advertising campaigns that maximise the ROI for every pound spent.
PPC Remarketing
evevo knows how to re-engage and turn would-be and potential customers into long term, loyal consumers of your products and services. We tap into the wellspring of people who, at one time, expressed direct or indirect interest in your products or services.
Social Advertising
Using proprietary marketing processes, we can generate immediate awareness for your brand, your products and your services. We develop tight, focused social advertising strategies based on your key performance indicators (KPIs).
Display Advertising
evevo advertising experts administer direct response campaigns which provide near real-time feedback. We also offer various individual display marketing strategies to increase brand exposure, consumer engagement and conversions.
Video Advertising
By utilising the power of video, evevo advertising experts increase your brand's web presence. We develop engaging scripts and storyboards to create compelling and informative advertisements people will remember.
We've got enough experience to create award winning campaigns on Google AdWords, Bing, Facebook, LinkedIn, Twitter and YouTube.
17
Video Advertising Projects
141
Display Advertising Campaign
98
Successful PPC Remarketings
315
Social Advertising Projects
Tell us about your project
We're passionate about growing your business. Let us prove it.
Pay Per Click (PPC) advertising isn't for everybody. It requires skill, expertise and a bit of finesse to minimise risk and to maximise results. Contact us today and find out if PPC advertising is right for you.
"Brilliant service. Just like to say that although we had a rough time with many Google updates in the past. Evevo have put us on the right path and were now doing everything 100% legitimately. Results took little longer but however they work their magic. They're the best seo company we've worked with! Already referred our it support company to work with them"

"It took me a long time to find someone who could accomplish what I needed for our website. It was well worth the search. Rob and the team were a real pleasure to work with. Their hard work, patience and professionalism made me feel confident in the service I was paying for."

"I hired evevo to work on our SEO, and so far my experience has been excellent. I have been working with Rob and his team for the past seven months now and out of 15 different keywords we've hit page 1 for all of them. As this was our first time hiring SEO Company we needed a lot of the basics explained to us, which I felt they did very well. In terms of pricing they are not the cheapest; but you certainly get we pay for in this industry. There are no shortcuts with internet marketing, and we have learnt the hard way by using our in-house team."