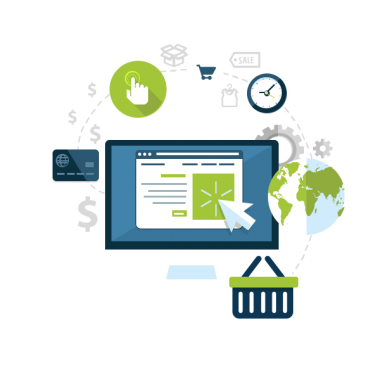 Conversion Rate Optimisation
Conversion Rate Optimisation (CRO) supports site performance by improving the ratio of site visitors converted into actual customers. CRO also assists in increasing sales, Click-through rates and other undefined goals without having to increase the amount of traffic coming to your website.
Conversion rate results also influence ROI from every traffic source and campaign you run; so the higher your conversion rate, the better your ROI will be.
CRO improves nearly every other aspect of digital marketing by increasing the value of your website to each visitor. The continuous change is due to permanent improvements within your CRO and it lasts long after testing is complete. This way, even if you decided to build a whole new website four years from today, you would still retain and be able to use the results from all tests that were run now. The information would still be a knowledge bank of optimal practices useful for your next venture.
We believe that effective communication at the beginning of our collaboration enables us to create a "test path" that will provide measurable yet specific goals for revenue, customer loyalty and overall market share increase.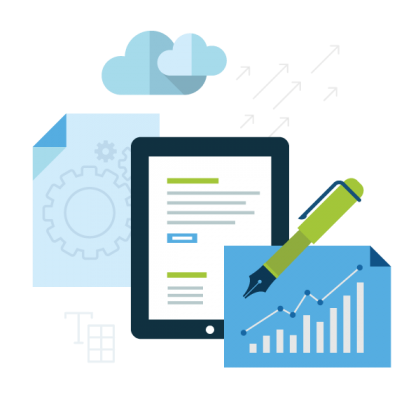 We are oriented on achieving lasting goals through continuous research, ambitious development, rigorous testing and meticulous reporting. Our team of experts will thoroughly analyse the ways in which users are interacting with your website while developing strategies for increasing customer engagement and conversion rate.
We help you to make the visitors do what you want them to on your site, our team is ready to help optimise your site and boost the conversion rates, providing a successful a long-term effect CRO strategy for your business.
Our CRO analysts use the best tools in the industry for collecting and visualising data in order to make the quickest and the most effective decisions. We also do so in such a way that you don't need to update or make changes to your website code every time an on-site test is created.
We offer the most effective CRO techniques, A/B split testing, multivariate testing, as well as various other methods such as changes in site layout, proximity, color, fields and journey paths. We utilise all of this information until we determine which combination of the above produces the highest conversion rate.
Using a test-focused approach, we make sure to obtain the best results specific to your company. Our team will constantly test and enhance all aspects of your website, checking (and re-checking) what works and what doesn't in order to turn more of your visitors into converted customers.
Tell us about your project
Let us help you get your business online and grow it with passion
Work for your money while making your money work for you! Invest your marketing budget into our acclaimed CRO strategy, developed by our professional team, and get an immediate return on your investment.
"I hired evevo to work on our SEO, and so far my experience has been excellent. I have been working with Rob and his team for the past seven months now and out of 15 different keywords we've hit page 1 for all of them. As this was our first time hiring SEO Company we needed a lot of the basics explained to us, which I felt they did very well. In terms of pricing they are not the cheapest; but you certainly get we pay for in this industry. There are no shortcuts with internet marketing, and we have learnt the hard way by using our in-house team."

"Id would give evevo and the team full points but there was some initial confusion over keywords and budget. We had originally set out to work on a set list of keywords which were relevant to our company, Although we ranked well for these and did make it to page 1 within 5 months they probably weren't as relevant to our particular company we would have hoped. After talking about it recently, we have now come up with a list of keywords which are more likely to convert into customers. We've been working together now for over 9 months and will be sticking with evevo now. For anyone's interest our traffic increased by roughly 150% in this time and our company is based in the finance industry."

"Interesting strategy to SEO We were sold the idea of using evevo mainly because of their ethical SEO strategy. Several of our clients had recommended their services, and none of them had ever been affected by any Google update. This was our biggest worry after 2 of our previous websites being totally wiped out with these nasty updates. To be honest I think SEO can be a really shady business, so although results took a bit longer with evevo, none of Google's recent updates have had any effect on our site whatsoever.Look like their using a very natural approach to seo, so there's slower results but less risk. we even did some background research into where these links were coming from, and to be honest they were all on relevant hand written websites, not spammy link farms and the like. Great people to work with and I've even brought them along to a few corporate functions we run each year. On a final note they have always helped explain all technical areas with great detail. They like to send VERY long and detailed emails!! Overall I'd say it's a slower progress with evevo, but well worth the investment in the long term. Downside  You have to have more patience and wait longer for results."