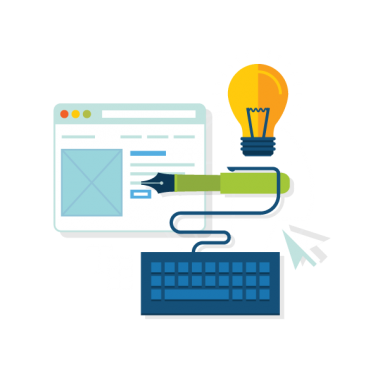 Content Marketing Strategy
It doesn't take a genius to create clear, compelling, effective content …
But we keep hiring them to write for us anyway.
Words inform. Words inspire. Words sell. Websites that employ effective, well-written content drive sales up to 200% more than websites that don't. If your current content marketing strategy isn't informing, inspiring and selling, the words you use and the manner in which you use them could be the problems. We can fix that.
evevo's team of experienced online strategists create bespoke content marketing strategies tailored to your exact target markets. Then our talented (some say genius) copywriters develop content to fit and advance those strategies. We're a full-service firm. That means we do all the heavy lifting while you sit back, relax and watch your conversion rate rise.
Our world class team of copywriters integrates original content into complex SEO strategies specifically customised and architected to increase your site's visibility and conversion rate.
Industry News
Up-to-date industry related posts that inform, educate and entertain readers leading to an increase in social media engagement, improve your online reputation and gain credibility.
Case Studies
Inspire confidence in your target audience with in-depth reports to summarize projects from start to finish and explicitly document the results achieved in performance measures.
Content Strategy
Achieve your business objectives with a comprehensive business analysis Content Strategy provided by our highly qualified copywriters and analysts.
Interviews Writing
Gain authority in your industry or business by sharing comments from industry experts. Share their expertise and you will immediately see feedback from your audience.
Press Releases
Boost your online profile and increase your website traffic with outstanding newsworthy stories about your brand, submitted to news portals and press release distribution services.
White Papers
Promote your business with high-quality white paper marketing that will substantially increase your social media engagement levels and solidify your position in the industry.
43
Successful Content Strategies
Whether your objective is to build a community, to inspire deeper levels of engagement or to increase your website's position in search rankings, the evevo writing team stands ready to develop and implement strategic and innovative solutions to accomplish your goals.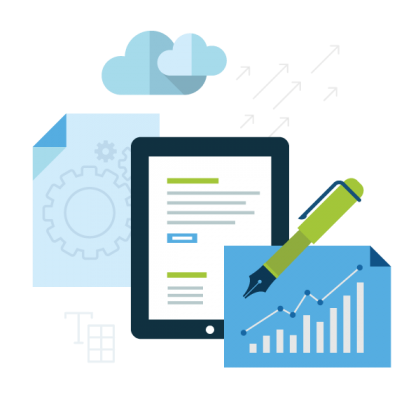 We deliver custom, original content created to convince your website visitors to click through for special offers, to purchase your products or to contact you about your services. Our experienced copywriters make words sell.
Tell us about your project
If you're ready to take your user-engagement, your brand and your business to new levels, so are we.
Attract your target market. Persuade your visitors to buy. Increase your website's visibility in the search engines. And do it with custom content developed for you by evevo's team of professional copywriters.
"We used evevo for about 9 months in 2011. They did both on page changes as well as a long term backlinking campaign. The results were fantastic, however they did drop slightly when we finished our contract. To be fair our market is very competitive so this was expected. We have just signed up to another 6 months. The initial campaign probably led to around 5 new enquiries each week. We started on 2 per week from our website so this is a massive improvement! Be sure to speak with Rob as he has years of knowledge int his industry. Use the coupon SB110 and they will also give a free website audit. We get £50 off our next bill for the referral as well ;-)"

Rachelle.H
Softbourn Media
"I am a current client of evevo and everyone at our company is extremely happy with our SEO results over the last 4 months. I fully and wholeheartedly endorse them. Further, we have hired them to to further work for our Mobile Technology Rental company."

"All we said to evevo was that we needed more traffic and gave them a budget. They set about putting into a custom built strategy and we're happy to say they have given us a massive return on our investment. We had roughly 500 visitors per month and now looking at about 950 after just working on our site for 4 months."