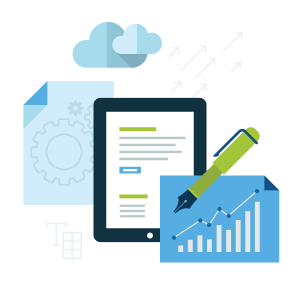 Company online presence analysis and audit
A successful, digital strategy is based on a correct analytics setup of your website and your business.
Complete company analysis
A complete, company analysis and audit includes your site and campaign's research for getting a clear understanding of your industry. It also determines your current position within your marketplace versus your main competitors.
A thorough audit identifies and rectifies any potential obstacles to the performance of your website and helps build the foundation for your wider, digital marketing efforts. The complete analysis provides comprehensive design recommendations, content marketing strategies and a plan that guarantees the support of your business needs and objectives. It also allows us to set and define appropriate aims and goals which plays an important role in your personalised marketing campaigns.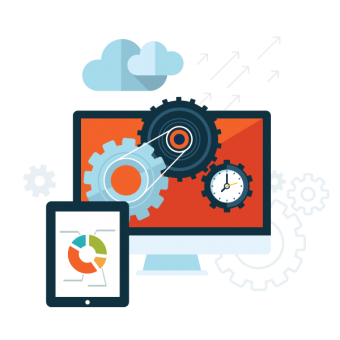 We work closely with our clients when establishing goals and objectives for their online activity. Our team of experts uses a wide range of industry-tested tools, resources and techniques for an accurate analysis of your business, customers and competition. At the end of our analysis and audit, we submit a comprehensive report on our findings, which includes clear and informed recommendations about the next steps to take.
Ongoing performance strategy
The information presented in our reports gives you complete transparency and can subsequently enhance your ongoing, performance-optimising strategy.
Projects optimising behavior
We're able to effectively plan projects while optimising behavior via enterprise technology. All are tailored to be as effective as possible to meet the business needs and commercial objectives of each of our clients.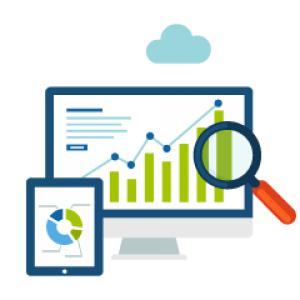 We offer real time analytics, in-page analytics, market analysis, content auditing, competitor auditing, customer auditing, and influencer analysis. We also create "personas", which is an effective way to understand the needs of your users while prioritising the features and functionality of your personalised strategy for success. Some of the useful features within our analytics program include: custom filters, automated tasks, event tracking, funnel visualisation, assisted conversions, visitor flow, reverse goal paths, plus many more services dependent on what your company requires.
Tell us about your project
Let us help you get your business online and grow it with passion
Get a professional analysis/audit of your online marketing and branding strategy tailored specifically to meet your needs.
"We used evevo for about 9 months in 2011. They did both on page changes as well as a long term backlinking campaign. The results were fantastic, however they did drop slightly when we finished our contract. To be fair our market is very competitive so this was expected. We have just signed up to another 6 months. The initial campaign probably led to around 5 new enquiries each week. We started on 2 per week from our website so this is a massive improvement! Be sure to speak with Rob as he has years of knowledge int his industry. Use the coupon SB110 and they will also give a free website audit. We get £50 off our next bill for the referral as well ;-)"

Rachelle.H
Softbourn Media
"Finding an seo company can be a real nightmare, with so many bad stories and many of our clients being ripped off in the past. As an already established business we therefore ignored this form of marketing as we couldn't see a way to measure performance and results. Knowing that organic traffic is the best way to boost online sales we looked around for a reputable seo company. After much deliberation we went ahead with evevo's page 1 guarantee to see where it took us. Evevo came highly recommended at a local networking event. We're now 3 months down the line and have hit all targets already, page 1 for 8/10 main keywords. Great attitude to seo and they thoroughly explained their whole strategy. As promised we're probably ranking for up to 2x as many keywords on page 1, so they've outperformed our estimates. I personally had great repor with Ian Jefferies and Rob Hughes (director). If you're looking for someone you can trust and will tell you how it is then choose these guys!"

"Brilliant service. Just like to say that although we had a rough time with many Google updates in the past. Evevo have put us on the right path and were now doing everything 100% legitimately. Results took little longer but however they work their magic. They're the best seo company we've worked with! Already referred our it support company to work with them"