Charity
Our digital marketing agency helps over 80 companies to increase consumer loyalty and find new customers online. Here, you'll find a selection of our expert work. Take a look at some of the results we've delivered.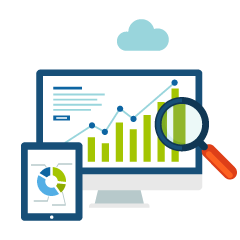 Charities such as the British Heart Foundation and the NSPCC have paved the way for better website experiences and mobile apps for charities, and the introduction of mobile based services such as Just Text Giving have changed the face of digital for the 'third sector'. Having worked closely with both small and large charities, we've put together some suggestions for how, as a charity, you can best capitalise on these digital opportunities to take your fundraising to the next level with minimal financial investment..
Digital marketing in the charity sector has experienced a boom in the past few years, and will only continue to do so.
Campaigns such as #nomakeupselfie, #ForTheGirl, and the Ice Bucket challenge have demonstrated the incredible power of digital for fundraising. But many charities are still missing out on lots of basic digital opportunities.
There is a huge amount of scope for charities to excel online in the future. In this article, we'll explore how charities can become better digital marketers and what the future might look like for this incredibly important sector.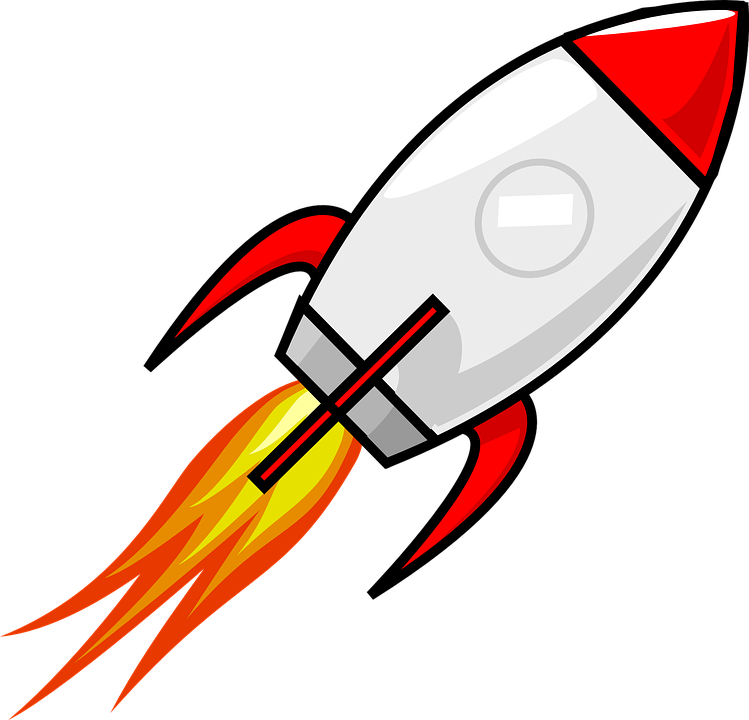 As a charity, there is lots of free marketing support available from huge brands.
If you are a 'not for profit' organisation, Google offer a whole suite of options which are free.
This includes Google Ad Grants, through which you can receive up to £8,000 per month to spend on Google AdWords to run PPC campaigns. PPC is a great tool for both driving donations and raising awareness about your cause and campaigns – and if it's free, there's no downside!
This Google suite also includes a whole bunch of tools like Google Drive, Docs, Calendar, Sheets, Analytics, Places, etc. that are there to make your life easier – as well as other benefits on YouTube, specific to the third sector.
Charities get free marketing support from huge brands.
It doesn't end there. A huge range of companies strive to help charities where they can, such as the social media management tool Sprout Social and email marketing tool MailChimp which both offer discounts on some of their plans for charities. Microsoft also offer a range of products for free for NGOs  if you fit their eligibility criteria.
Charities don't often have big budgets to spend on marketing, so make the most of the free tools available to you. Once these are up and running, you can take the time to think about how to best drive your marketing efforts forward, where you need help the most and, if you have some budget to spend on your marketing, where you can get some support from an agency.
Why Charities Should Invest in Digital Marketing
Of course, budgets always come into play and, especially for smaller charities, this is likely to be an important consideration, Nonetheless, there are ways for charities of all sizes to better utilise digital marketing to advance their cause, without breaking the bank.
There have been some great examples of charities using digital over the years. From giving a voice to the unheard to helping people help each other, charities have proven the effectiveness of digitalengagement.
Investing in digital marketing can make a huge difference to any business, and charities perhaps even more so. Here's why:
A Wise Investment for Budget Conscious Business
As charities often do work with very restricted budgets, it's important that every penny spent helps to spread the word about their cause and to ultimately achieve their goals – whether these are awareness, fundraising or recruitment.
Digital marketing is a very cost effective way to reach the largest audience possible. When done well, digital techniques such as search engine optimisation (SEO), paid search advertising (PPC) and social media can enable charities to reach huge numbers of people very quickly.
Digital is also an arena in which brand advocacy really comes into its own. Consider your own loyal supporters – no doubt they'd relish an opportunity to help you to further build cause awareness and if you check, they're probably doing it already through social media posts and the content they share online. By investing in digital marketing, charities can better equip their supporters to be really valuable brand advocates too.
Building Cause Awareness
With so many charities (there are 183,230 charities registered in the UK today according to the Charity Commission), it can be difficult for supporters to find the charity that's right for them. It's therefore vital that you stand out from the crowd and find new ways to reach potential new supporters with your message.
Digital marketing is a great way for charities to promote their cause – even if you don't have the budget to advertise on TV etc. Search engine optimisation, for example, is a really effective place to  connect your charity with people interested in your cause, by ensuring your charity appears when people search for relevant terms. If you're a disability charity, for instance, a relevant search could be 'how can I help people with disabilities in my area'.
Reaching a National or International Audience
Whilst many businesses we meet seek to target specific geographic areas, charities need to reach a far wider audience and causes are often not limited by location. SEO helps your charity to be found online, whilst social media marketing enables charities to stay in touch and engage with their supporters and fundraisers across the country – and even the globe.
Digital Marketing for Charities: Tips and Advice
Charity Websites
The website is the online shop window of a charity. It is where the charity can showcase its values, highlight its cause and encourage people to donate. But despite the importance of websites, many charities are missing out because they simply fail to address the basics. Here are our tips for charity websites:
Use a Decent Platform
For a charity, it is absolutely essential for the website to be built on a user friendly, easily modifiable platform. For this, we'd 100% recommend using WordPress – it's easy to add content, has hundreds of helpful online guides, and offers a huge amount of functionality and flexibility. It is much better to go down this route than choose a discount, bespoke CMS that looks terrible, has little support, is almost impossible to add content to and, more importantly, isn't search engine friendly.
Calls to Action
The first step any charity should be taking is to get the website right. This means ensuring that the website is user friendly, accessible and that it has strong calls to action – meaning it tells visitors what is wanted of them.
Take the British Heart Foundation website as an example:
In this example, the large headline and clear homepage messaging means it's immediately evident what the charity does.
One of the most striking visual elements on the page is the donation option, which tells visitors exactly what is wanted of them, and also gives them multiple options for how to help. It makes donating a simple process, and clearly states how the donation will help people supported by the charity. The links at the bottom serve to inform people where the money goes and the difference it will make, reassuring supporters of the charity's accountability and transparency.
Compare this to the website of Nottingham based charity The Jericho Road Project:
In this example, the page is dominated by an embedded video – you have to read through to understand the nature and cause of this fantastic charity – they bring hope and restoration to those affected by the sex industry in Nottinghamshire and have helped 650 women.
The charity would benefit from having more imagery, content and calls to action for either financial support or for volunteers.
Charities should be very clear on their call to action – which is often 'donate now'. The future of digital marketing in the charity sector will depend on charities getting their calls to action right.
Website Design: Tips and Tricks
Psychologically, we're drawn to human faces and, as a very human topic, charities should be making better use of the faces of people within their website designs – beware though: it is must more effective to use real photographs of your beneficiaries and volunteers than buy stock images.
Take this example from Unicef:
The use of the forward facing girl (eye contact?) is incredibly important in communicating the message of the charity – this homepage is actually a video that shows multiple children and the help they receive from Unicef. The design taps into the psychological predisposition of the human eye to gravitate toward faces. In this way, Unicef is doing a great job drawing people in, and making their message even more powerful.
Charities investing in digital marketing for the future should be reviewing their website design and making use of strong calls to action and the power of faces. They should also make their job easier by choosing easy to use, easily modifiable content management systems to build their sites – this will help immeasurably with marketing efforts in future, as well as making it easy for customers to navigate.
SEO for Charities
SEO (search engine optimisation), as mentioned earlier, is the process through which companies can improve their website's visibility in the Google search results.
For charities, it's a particularly important digital marketing discipline because it enables them to build brand and cause awareness.
Whilst big name charities can invest in TV advertising and so on to spread their message, charities across the UK should all be investing in SEO to build their visibility in searches for terms related to their brand and relevant to their cause.
For example, if you search on Google for 'cancer charity', you'll find Cancer Research UK very easily. Search 'children's charity', and the NSPCC is right there. These are both big name charities but it's still possible for smaller charities to achieve high SEO rankings with the right tools and digital marketing strategy.
Does your charity's website rank highly for terms relevant to what it does?
Many charities would benefit from reviewing their SEO strategy to ensure they are optimising their websites for their location, perhaps building pages on their site to target specific search terms and geographical areas.
Think about other ways people might look for your charity. Did you know, there are nearly 1,600 searches every month in the UK for 'charity fundraising ideas'? 210 for 'charity days'? It is using SEO that charities can ensure their websites appear for these search terms – thus helping them to build brand and cause awareness to potential new supporters who might not already know their name.
The future of digital marketing for charities will see savvy charities taking advantage of the opportunities of SEO by:
Reviewing their keyword strategies
Focusing on cause and benefits as well as brand awareness
Investing time in blogs, videos and infographics
Making sure that each project, service or location has its own dedicated page that can be optimised, rather than gathering all content on the homepage.
Charities on Social Media
Social media marketing is an important element of any business' digital marketing strategy. It provides a huge opportunity for charities in particular to spread their message and engage with potential fundraisers and benefactors.
One notable example is the #FirstFiver campaign in September 2016, when the new £5 note came out in the UK. A corporate fundraising consultant named John Thompson donated his first "new" five pound note to charity. He thought that others might be willing to do the same and so created a Twitter Poll to spread the idea – and #FirstFiver was born. Many people jumped on the worthy bandwagon, thousands of people donated to charities – and, incredibly, the momentum is still going and #FirstTenner is now born, almost a year later!
Another charity making social media work for them is the NSPCC. With over 352,415  fans on Facebook, the NSPCC boosted its donations and continues to build its profile through its Facebook page. And what makes it so successful? The page is kept up-to-date, content is posted regularly and the charity interacts with its audience.
Charities looking to grow their digital presence in the future will be innovative in their use of social media and make use of the many channels available, such as:
The Importance of Mobile Marketing for Charities
Mobile is no longer a developing technology. It's huge and it's here to stay – so an optimised mobile website is the least a charity should be looking at to keep their users engaged. We shouldn't have to ask whether your site is mobile responsive – it already should be.
The future of digital marketing for charities will rely very heavily on mobile marketing because it is a format which allows charities to engage with their audiences at exactly the right moment. See a fundraising event taking place in your local town or a poster on the Tube? Donate now on your mobile phone. Just donated? Tweet us now from your mobile phone to let us know. Taken a 'selfie' with one of our fundraisers? Put it on Instagram and we'll share it with our followers too.
The possibilities of mobile marketing for charities are extensive. Everyone has already seen the popularity of Just Text Giving and many charities are utilising text-to-donate in fantastic ways. But savvy charities will capitalise on the existing opportunities of mobile marketing and use their creativity to reach audiences in new ways on mobile devices, such as the use of WhatsApp.
Mobile Apps for Charities
Mobile apps are another great way for charities to engage with their supporters, and we've already seen a number of charities paving the way here.
The Breakthrough Breast Cancer iBreastCheck app received widespread acclaim. The app helped women self-check for the early signs of breast cancer, providing a useful tool while highlighting a key health issue.
The British Red Cross has an app for first aiders, which shows how to deliver CPR and how to care for people who need first aid. It puts power into the hands of the mobile phone user, reinforcing the important messages of the charity:
ShareTheMeal is another fantastic example of a mobile app from a charity:
The use of mobile technologies to engage supporters, drive donations and raise awareness will continue to grow, and charities that want to succeed online should definitely be investing in mobile.
Digital Marketing for Charities
The charity sector has experienced a boom in digital in recent years. Big name charities are using digital technologies and techniques to raise brand awareness and to increase donations.
But there are still many opportunities available to charities, both large and small.